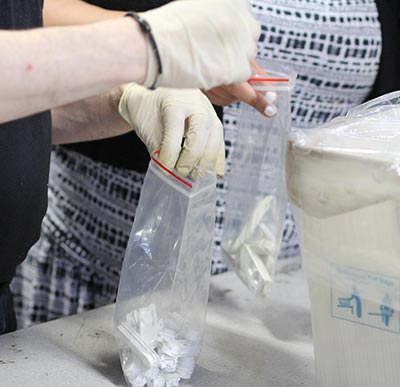 Unnecessary plastic can be frustrating for consumers and can be harmful to the environment. We offer environmentally friendly bagging as an alternative to traditional plastic. No matter the size or shape of your product, we will make sure it's bagged properly before it reaches the final assembly.
This, when used in combination with our packaging and assembly services, will help speed up distribution and get your product to consumers faster.
Contact us today to learn more about our Bagging services or discuss your upcoming project.
Return to Our Services